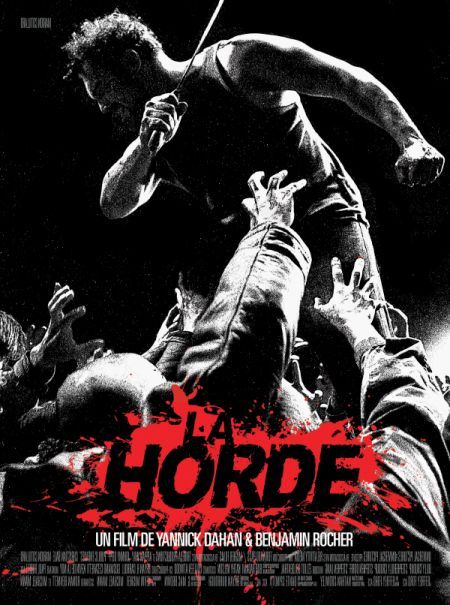 An end of the world battle between gangsters, cops and zombies.
Directors:
Yannick Dahan, Benjamin Rocher
Writers:
Arnaud Bordas (scenario), Yannick Dahan (scenario), Stéphane Moïssakis(scenario), Benjamin Rocher (scenario), Nicolas Peufaillit (scenario consultant)
Stars:
Claude Perron, Jean-Pierre Martins and Eriq Ebouaney
It's only a few years old but this one definetly flew under my radar. As I only watched it for the first time, just a few months back without ever hearing anything about it. But man, am I glad I finally caught this one. One of the best Zombie films I've ever seen. I actually enjoyed it more then the 28 Days/Weeks Later movies! Come to think of it, this just might be my favorite Zombie movie ever!
Great variety of characters and everybody plays their part well. The scenario they're stuck in is simple but well set up/thought out. I love the whole COPS vs GANGSTERS vs ZOMBIES idea, it just makes things even more interesting. Fantastic pacing, never a boring moment and the Zombie action is intense throughout...
The Zombies come in the new age form and are freakin' Badass! The first Zombie that's introduced...
There's also an amazing scene involving one man, a machete and a shitload of zombies that is just about as intense as it gets. Although the shocking thing here is...
Can't say enough good things about this movie, it's great. Maybe it's because I had No-to-Low Expectations going in to it but I was pleasantly surprised.
What are my fellow Schmoes thoughts on this one?