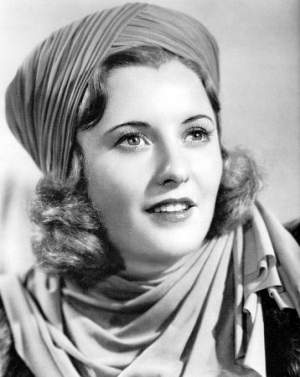 In my continuing quest to check out classics that I haven't seen before I'm being exposed to a whole new group of great actors and actresses and Barbara Stanwyck is the latest to catch my eye.
Stanwyck was born Ruby Stevens in July 1907 and, having worked as a dancer from the age of 17, moved to Hollywood in 1928. All told her career there would run, in film and TV, for a staggering 59 years and 90 films.
She was nominated for four Oscars but her only statuette was an honourary one in 1982. She passed away in 1990
I've seen Stanwyck in only three films. Double Indemnity is the greatest of the classic noirs and as Phyllis Dietrichson she's not only brilliant but defined the femme fatale for all time.
Meet John Doe isn't Frank Capra's most subtle work but Stanwyck is terrific as the reporter who invents a man who says he's going to kill himself in protest about the way the world is and then has to find someone to BE that man.
The Lady Eve is a fun romantic comedy by Preston Surges. I found it a bit dated but again Stanwyck is excellet, endlessly charming (and more than a little sexy) as a con artist.
Just from these films it's obvious she was a great actress, these roles are all utterly different from one another and she plays each with conviction and reality. I can't wait to see more of her work.
That'll be a YAY, in case you wondered.