When watching
The Green Mile
the other night with friends, I had pointed out the fact that Michael Jeter, (Eduard Delacroix) had died of AIDS back in 2003. To everyone's surprise, they had
no
idea he even died, which of course made everyone sad. (Oops!)
But this got me thinking... has there been a time where you were chatting with friends, or reading some news article, and you read about a past celebrity death and it shocked the living hell out of you? "What, I didn't know they died?!?"
Here's a few that I can think of:
Michael Jeter
, 50 (AIDS)
Michelle Thomas
, 29 (Not sure too many people know about her. She played Myra Monkhouse on the fabulous
Family Matters
with Urkel. She died from a rare form of stomach cancer. She refused to get treatment, because she was afraid it would cause her to not have any children! How awful... she might have lived if she would have just tried. Her story is pretty interesting.)
Jonathan Brandis
, 27 (Suicide by hanging. I had no idea he died until I was looking up
The Neverending Story II
on IMDB one day. I also loved him in
The Stepfather 2
and
It
.)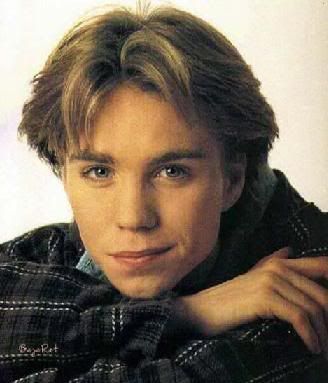 Ashleigh Ashton Moore
, 26 (Heroin overdose. You may remember her as Chrissy in
Now and Then
). She struggled with depression for years after her failed career. Truly heartbreaking.
Her
MySpace HERE
.
•.
Rest in Peace guys.