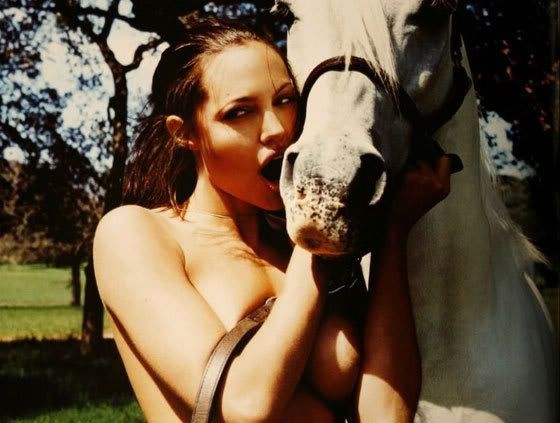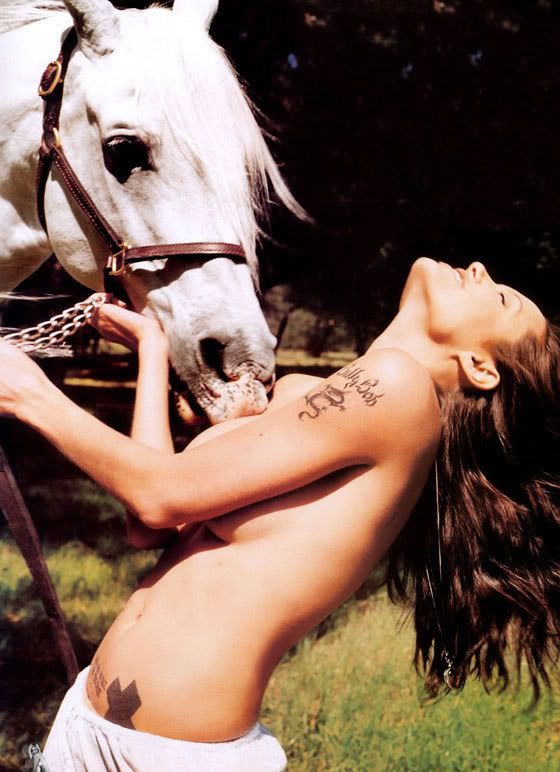 Hot or not? She has a stunning body for sure, but I'm not sure about the horse. Billy Bob also has this to say:
(From Bastardly)
Quote:
Angelina Jolie is going through a "high school phase" by dating Brad Pitt, her ex-husband Billy Bob Thornton has claimed. The actor-and-singer has mocked Angelina's relationship with Brad, insisting his ex-wife will soon "wake up" and leave him.

Billy Bob said: "She is just going through a high school phase. You know dating the quarterback of the football team with Brad Pitt over there. She'll be waking up from that dream in no time." He added at the launch of his new album with The Boxmasters: "Who knows if I'll be there when she's ready to come to her senses though." Billy Bob married Angelina in 2000 after they met on the movie set for 'Pushing Tin'.