The original song with Lita Ford & Ozzy Osbourne -
Close My Eyes Forever
was a classic.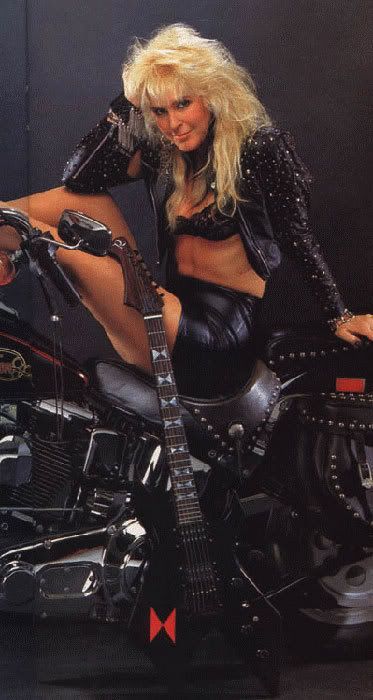 1. It was one the greatest hair metal power ballad ever written and it's a duet with Ozzy.
2. Lita was hot .... the Def Leppard jeans , the big earrings and she rocked the dual-guitar like a nasty threesome porno video. Everything a 15 yo can wish
Well i'm happy to say that 20 years later (89->09) , the song pretty much still rock asses even if Ozzy got replaced by the Queensryche singer ( good choice btw)
Close my Eyes Forever '09
... when she switches guitar on the lead solo , that smile is priceless
some bad choice back in the days might have hindered her career ... like the infamous butt shot.
Lita is like 45 now .... still gonna fap to her
She's still pretty , still got the voice and still rocking that twin-guitar ... too bad she never got POPULAR by the top40 critera.
the younger crowd might not get the appeal but you will once Rihanna is still shaking her flappy tits at age 40.