A Horror/Comedy tele-show coming from the likes of Adam Green and Joe Lynch!? We're too spoiled! This program is to air on FearNet (the television network, not the website...which apparently they have now...?) April 3rd. I'm sad to say that I don't have this channel, but that's what Torrenting was made for, right!? (Well, aside from all that "not paying for things illegally" business.)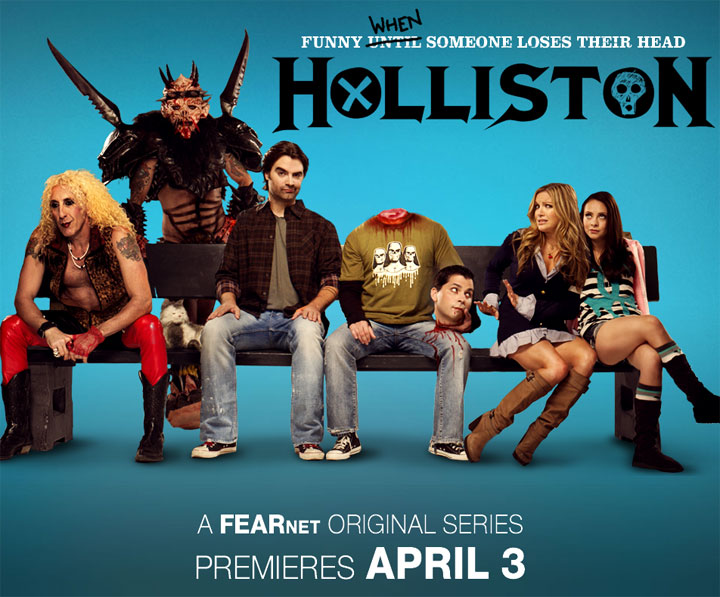 It's being compared to "
Big Bang Theory
meets
Evil Dead 2
," or conversely "
Wayne's World
meets
SAW
," (which although I hate
Big Bang Theory
) sounds like it could actually work for the Horror audience, coming from two of the most down-to-Earth, competent (IMO) directors in the genre today. As I'm sure you guys can tell, I'm pretty psyched for this! So tell me, what do you think?
Oh, and if all of the above hasn't sold you yet...check out who else is starring in it: