The Winners of the 16th Annual Golden Schmoes are in!
The results are in!
The Schmoes have spoken and the winners of the 2016 Golden Schmoes are here! While it was a mix of films and talent that took home some of the awards, it was very clear that you guys loved two things the most this year; DEADPOOL and Harley Quinn. While that may not sound like a surprise, there were also some solid wins in other categories that didn't feature the Merc with the Mouth or the Joker's main squeeze. Let's take a look, shall we?
DEADPOOL took home the most awards for any single film, but even with that it was only 6 wins, which certainly doesn't top past winners who cleaned house with up to 12 wins. Still, that's a solid tally for the little-comic-book-movie-that-could. While some may bitch and moan about DEADPOOL taking the taco, based on the box office, critical reception, and fan reactions, there's simply no dismissing its all-encompassing success. In the end, this was all in your hands and you voted accordingly.
MOST WINS @ GOLDEN SCHMOES (All-Time):
| | | |
| --- | --- | --- |
| 1. | The Dark Knight (2008) | 12 |
| 2. | Return of the King (2003) | 10 |
| 3. | Inception (2010) | 9 |
| 4. | The Two Towers (2002) | 9 |
| 5. | Guardians of the Galaxy (2014) | 9 |
| 6. | Mad Max: Fury Road (2015) | 7 |
| 7. | Sin City (2005) | 7 |
| 8. | Fellowship of the Ring (2001) | 7 |
| 9. | Star Wars: The Force Awakens (2015) | 6 |
| 10. | Inglourious Basterds (2009) | 6 |
| 11. | The Departed (2006) | 6 |
| 12. | Pirates of the Caribbean (2003) | 6 |
| 13. | Memento (2001) | 6 |
| 14. | Drive (2011) | 6 |
| 14. | Deadpool (2016) | 6 |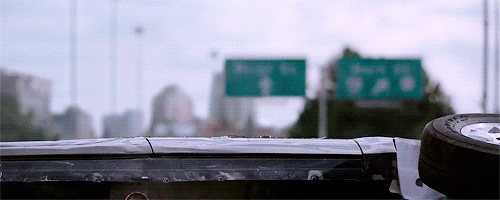 While it's easy to see why Margot Robbie would take Best T&A for Harley Quinn and SUICIDE SQUAD, I didn't expect to see her take Best Supporting Actress as well. Still, as fans go, I'm not surprised and she certainly stood out amongst the crowd with this role. Similarly, I was surprised to see Ryan Reynolds take Best Actor for DEADPOOL, but then again, he was born for the role and it's a worthy accolade for the blood, sweat and tears he put into the role and the film to boot. Amy Adams took Best Actress foro ARRIVAL, while Jeff Bridges took Best Supporting Actor for HELL OR HIGH WATER, both exceptionally deserving awards for exceptional performances.
Biggest Disappointment went to BATMAN V SUPERMAN: DAWN OF JUSTICE, which I get and kind of agree to a point, although I quite like the film overall. It was a rocky road for that one, as well as SUICIDE SQUAD, which got Most Overrated (although I really felt that one would veer to Biggest Disappointment). Worst Movie of the Year went to ZOOLANDER 2 and, while I felt a few others were worse, it's hard to fight that loss. It was a dud, plain and simple.
Thanks to everyone who took part in the nomination phase and to all who voted in this year's awards! In the end, it's YOU GUYS who decide everything in the Golden Schmoes, from nominations to voting, so this is all about your perspective. I can't stress enough how important it is to vote (everyone should be pretty well versed on this by now) as MANY of these categories had a VERY close race, sometimes with a difference of just 10 votes. It's ALL up to you! If you haven't done so already, be sure to enter our OSCAR PREDICTION CONTEST right HERE! Also, be sure join us for our Oscars Live Tweet and Live Blog/Chat this Sunday!
MOST WINS
DEADPOOL: 6 wins
(Favorite Movie, Best Actor, Best Comedy, Coolest Character, Biggest Surprise, Best Screenplay)
SUICIDE SQUAD: 4 wins
(Best Supporting Actress, Best Trailer, Most Overrated, Best T&A)
DOCTOR STRANGE: 3 wins
(Favorite Celebrity Benedict Cumberbatch, Best Special Effects, Trippiest Movie)
ROGUE ONE: A STAR WARS STORY: 3 wins
(Best Poster, Most Memorable Moment, Best Line)
ARRIVAL: 2 wins
(Best Actress, Best Sci-Fi)
LA LA LAND: 2 wins
(Best Music, Best Director)
CLICK HERE TO SEE THE FULL LIST OF WINNERS!
PAST WINNERS:
2015 / 2014 / 2013 /2012 / 2011 / 2010 / 2009 / 2008 / 2007 / 2006 / 2005 / 2004 / 2003 / 2002 / 2001